To listen to the interview: go here and click on the player in the upper right corner of the screen. Thursday at 3:00 pm Central.


Merry Christmas! I pray that you are having a wonderful holiday with family and friends. I'll be running encore shows for the next two weeks.
This week we'll be running a GREAT interview with the inspirational and best-selling author of over thirty books – Randy Alcorn. Randy talked about his book The Goodness of God and more.
More About Randy: Randy Alcorn is the founder and director of Eternal Perspective Ministries (EPM). Prior to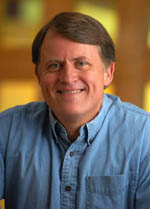 1990, when he started EPM, he served as a pastor for fourteen years. He has spoken around the world and has taught on the adjunct faculties of Multnomah Bible College and Western Seminary in Portland, Oregon.
Randy is the best-selling author of twenty-seven books (over three million in print), including the novels Deadline, Dominion, and Deception as well as Lord Foulgrin's Letters, the Gold Medallion winner Safely Home, and Wait Until Then (children's picture book about Heaven).  His fourteen nonfiction works include Money, Possessions and Eternity, ProLife Answers to ProChoice Arguments, In Light of Eternity, The Treasure Principle, The Grace & Truth Paradox, The Purity Principle, The Law of Rewards, Why ProLife, Heaven, Heaven for Kids (8-12 year olds), 50 Days of Heaven (meditations on Heaven) and Tell Me About Heaven (picture book illustrated by Ron DiCianni).
Randy has written for many magazines and produces the popular periodical Eternal Perspectives. He's been a guest on over 500 radio and television programs including Focus on the Family, The Bible Answer Man, Family Life Today, Revive Our Hearts, Truths that Transform and Faith Under Fire.
The father of two married daughters, Randy lives in Gresham, Oregon, with his wife and best friend, Nanci. They are the proud grandparents of four grandsons, Jacob, Matthew, Tyler and Jack. Randy enjoys hanging out with his family, biking, tennis, research and reading.
For more information on this author, please be sure to visit www.epm.org. To see the author's life and perspectives, check out his blog at www.epm.org/blog.
About The Goodness of God Assurance of Purpose in the Midst of Suffering:

Through Pain and Tears…
Finding a Way to God's Heart
For those times when we're wounded by broken trust, assaulted by disease, or victimized by evil—or when we're crushed to see such things happen to people we love—Randy Alcorn offers something solid to hold onto.
In this specially focused condensation of Alcorn's If God Is Good…: Faith in the Midst of Suffering and Evil, we're continually guided into a deeper glimpse of God's loving ways and higher purposes—the very things we're often most blinded to whenever we battle pain and anguish.
Alcorn avoids superficial or sentimental responses, and instead presses forward boldly to explore all the troubling doubts and questions that agitate within us when we confront suffering and evil.
The issues are far from simple, the answers far from easy—but Alcorn shows how the way of suffering—a path that Jesus himself followed more than anyone else—can ultimately become a journey into wholeness and even logic-defying joy.
I can't wait to chat with this week's amazing guest. Christine Jeske will be talking about how to motivate people wherever they are in the world to tackle the real challenges around them, not to avoid them. What she calls moving "into the mud."  We'll also be talking about how we, as a church, have much to learn from people in the developing world. Those brothers and sisters are an integral part of Christ's body and we need to be willing to let them teach us, not focus so much on trying to 'fix' them. I know this will be a fascinating interview – don't miss it Thursday at 3:00 PM Central.